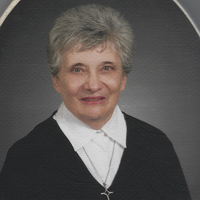 Marjorie M. Osterling
Marjorie M. Osterling of Honeoye Falls, NY died Saturday, January 26, 2019 at her home at Pinehurst Living Center. Predeceased in 1997 by her husband Phil, who she married in 1951. Survived by 3 sons, Philip (Darryl), Richard (Lucy) and Craig (Shannon); five grandchildren, Sarah, Dana, Kelly, Oliver and Jackson; two great grandchildren, Henry and Emily; sister, Sylvia VanPamelen; brother, Ronald (Rosemary) Moldram; nieces and nephews.
Marge was a member of the Honeoye Falls First Presbyterian Church and was an enthusiastic participant in the church choir from the age of sixteen. She served as Deputy Town Clerk for the Town of Mendon for many years and also clerked on a part-time basis at the Mendon Library.
Her family is grateful for the care and support that she received from Barbara McDougall-Serafin and to Pinehurst and all of their staff for helping to give her so much comfort during her time there. Also, a special thank you to the many aides who assisted her over the past few months, especially Patricia, Karen and Victoria.
Friends may call Thursday, January 31, 2019 from 2-4 and 7-9 pm at the Merton H. Kays Funeral Home, Inc. 59 Monroe Street, Honeoye Falls. Funeral Service Friday, 12 pm at the First Presbyterian Church, 27 North Main St. Honeoye Falls. Burial. In lieu of flowers, memorials to the Church or to a charity of your choice. To leave a condolence, please visit www.mertonkaysfuneralhome.com