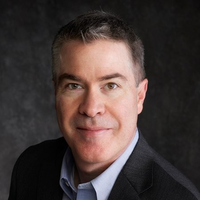 Timothy F. Reynolds
Timothy Francis Reynolds, Honeoye Falls, NY 1969-2019. Tim passed away February 17 in Nashville TN.
He is survived by his parents Frank and Sue Reynolds of Honeoye Falls, Siblings, Kevin (Leah) Reynolds of Johns Creek, GA, Amy (Paul) Sansone of Hanover, New Hampshire, Katy (Jerry) Reyes of Victor and Kerry (Ev) Yemini of Manhattan; his beloved nieces and nephews, Kelly, Nick, Caitlin and Jerry and many Aunts, Uncles, and Cousins. An Eagle Scout, graduate of Dartmouth College, Tim touched the lives of all who knew him.
His enjoyed his career in marketing/communications and consulting, first in radio and later on the forefront of digital media. A great supporter of Nashville and its music scene, Tim volunteered at the Country Music Hall of Fame, and helped countless local musicians with his time, expertise, and friendship.
Friends may call Friday, March 1, 2019 from 4-7 pm at the Merton H. Kays Funeral Home, Inc. 59 Monroe St., Honeoye Falls. His Mass of Christian Burial will be held at St. Paul of the Cross Church, 37 Monroe St., Honeoye Falls on Saturday at 10 am. In lieu of flowers, memorials may be made to the Education Dept. of the Country Music Hall of Fame & Museum, Nashville, TN. To leave a condolence, please visit www.mertonkaysfuneralhome.com