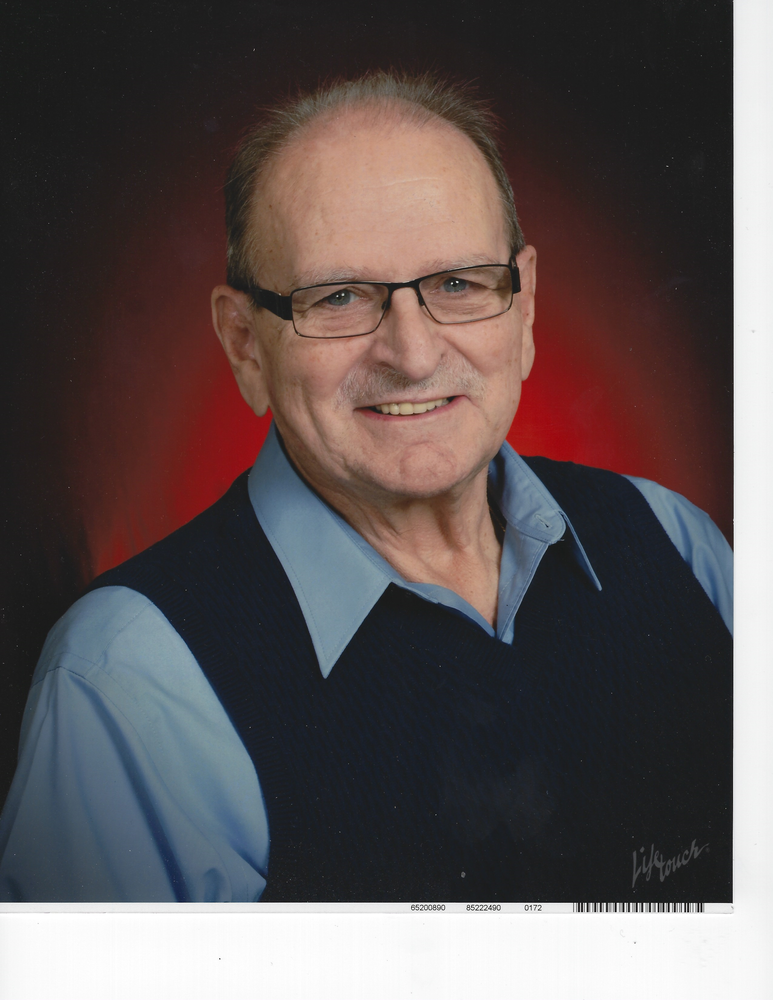 Obituary of Alan H. Hurley
Al Hurley turned out the lights when he left the room Tuesday May 26th. He always hoped that, that after years of saying so, that SOMEONE in his family will FINALLY figure out that he DID NOT own the power company, learn to turn off a light. When Al wasn't pulling cars out of ditches and fixing the dents as the co-owner of Jimmy and Al's Garage in Honeoye Falls, he was putting out house fires or at least making sure others did as a long time member and past Chief of the Mendon Fire Department. Later in life he became a school bus driver for Pittsford. He LOVED that job. No surprise, he could always appreciate kids, mostly because he really never stopped being a kid at heart. Like the time he let his wife of nearly SIX decades, Sharon, search for her keys at a restaurant for nearly 20 minutes. Only to tap his son on the knee under the table, throw the keys into his lap and proclaim: Randy's got em! As a member of the US Army he was actually ON HIS WAY to fight in the Cuban Missile Crisis. After the Russians turned around and went home, he did as well! Coincidence? Maybe, or just maybe Al Hurley won the biggest game of chicken EVER! Before ANY of this, he actually attended the seminary and graduated High School at St John's in Montour Falls. All of this success did come with some failure. Like the time he tried to claim Dan's trucks as his own because they "had his name on em." In Big Al's defense, Hurley was clearly written on the side of them. Apparently trucks are not like swim trunks. Just because your name is on them, doesn't mean there yours. Al Hurley was an amazing husband, father, father in-law, grandpa, uncle, brother and friend. He is survived by his wife Sharon, three children, Wendy, Randy (Heidi) and Danny (Tracy), their children Samantha, Kyle, Lindsey, Paige, Aidan and Reese, his sister, Sharon. He led by example, worked hard and laughed loud. He did what he said he would. He appreciated what he had, and took care of it. At a very young age his kids made clear their dreams of becoming a nurse, a truck driver and a DJ. He NEVER discouraged them, and his kids are just that. A nurse, owner of a fleet of trucks and a guy on the radio. As adamant as Dad was about turning lights off, he always left one on for us if he went to bed before we got home. In respect of Stay Home, Stay Safe, funeral services and a memorial will be held on a future date. In lieu of flowers, donations can be made in memory of Al Hurley to: The Mendon Volunteer Fire Department https://mendonfd.org/donate/ They do pretty amazing stuff like leave their home and family to save other people's homes and families.
To send flowers to the family or plant a tree in memory of Alan Hurley, please visit Tribute Store
Final Resting Place
Mendon Cemetery
Route 64
Mendon, New York, United States
Share Your Memory of
Alan
Who We Are:

Merton H. Kays Funeral Home maintained its grand and spacious home like environment that so many families appreciate. While keeping with its historic features the funeral home is a very large facility offering families the space they need while ensuring the costs to families is kept competitive or below other funeral homes in the surrounding area.

Our Location:

Merton H Kays Funeral Home, Inc.
59 Monroe Street
Honeoye Falls, NY, 14472
Phone: (585) 624-1120
Fax: (585) 624-3228​

Mark A. Stephens, Funeral Director and Owner